Posted by Dr. Peter Kassner, NMD on Oct 4th 2023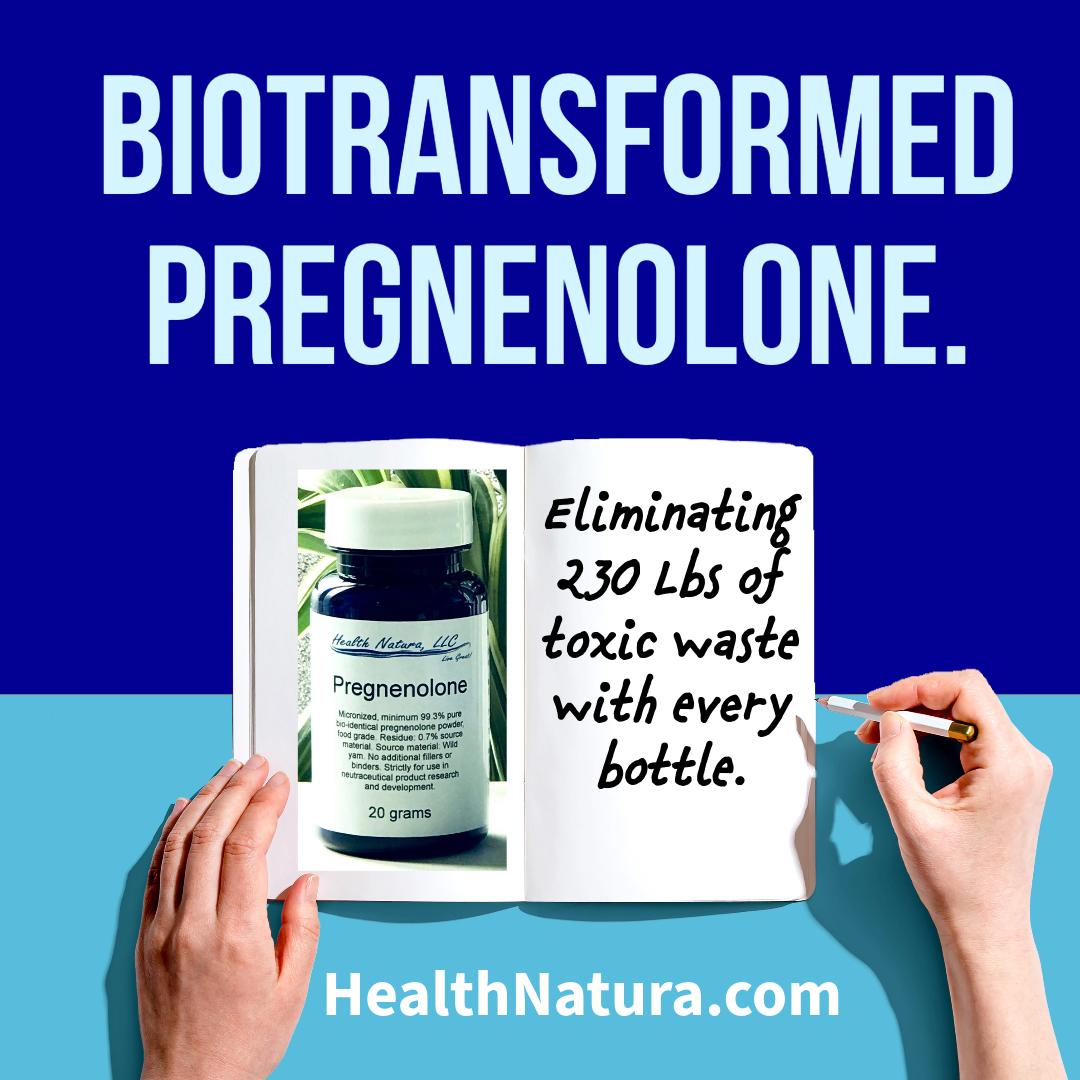 Health Natura pregnenolone isn't just any bioidentical pregnenolone.
It's made using an all-natural process called biotransformation. This cutting-edge pregnenolone biotechnology uses a series of special non-GMO micro-organisms to produce the world's cleanest pregnenolone, leaving behind only compostable or recyclable waste.
Most bioidentical pregnenolone uses toxic chemicals and produces over 230 lbs of toxic waste per 20-gram bottle. Our competitors don't want you to know that their pregnenolone is made using microwave radiation and chemicals like acetic anhydride, chromic acid, acetic acid, and caustic soda.
Which pregnenolone would you rather choose? The one that's pure and environmentally friendly, or our competitors, made with chemicals so toxic that our 20-gram bottle would produce 230 lbs of toxic waste.